A series of year-round monumental events have been ongoing to celebrate the 450th Anniversary of Harrow School. Since the 'WE INNOVATE – Sustainability 450' Finale in March, Harrow Shenzhen students have then involved themselvesfor the 'WE SERVE – Leadership and Service' activities. 
From Early Years through to Upper School, let's see what those future leaders have been doing to make positive contributions to our society!
Leadership and Service
at Harrow Shenzhen
At Harrow Shenzhen, we celebrate Leadership and Service with the following objectives: 

For students to demonstrate improved understanding about what service means.
✦✦
To run six House Charity Days led by students, to help raise the profile of service and empower the student body.
✦✦✦
To host a whole school event for students to demonstrate leadership and service culminating in a dedicated day of focus away from the normal curriculum schedule and linked to the Harrow UK 450 year celebrations.
This year we have strengthened our relationship with the One Foundation and each House has a designated Charity assigned.
Lower School & Upper School:
Charities To Make A Better World

Let's see our students'
achievement in above activities!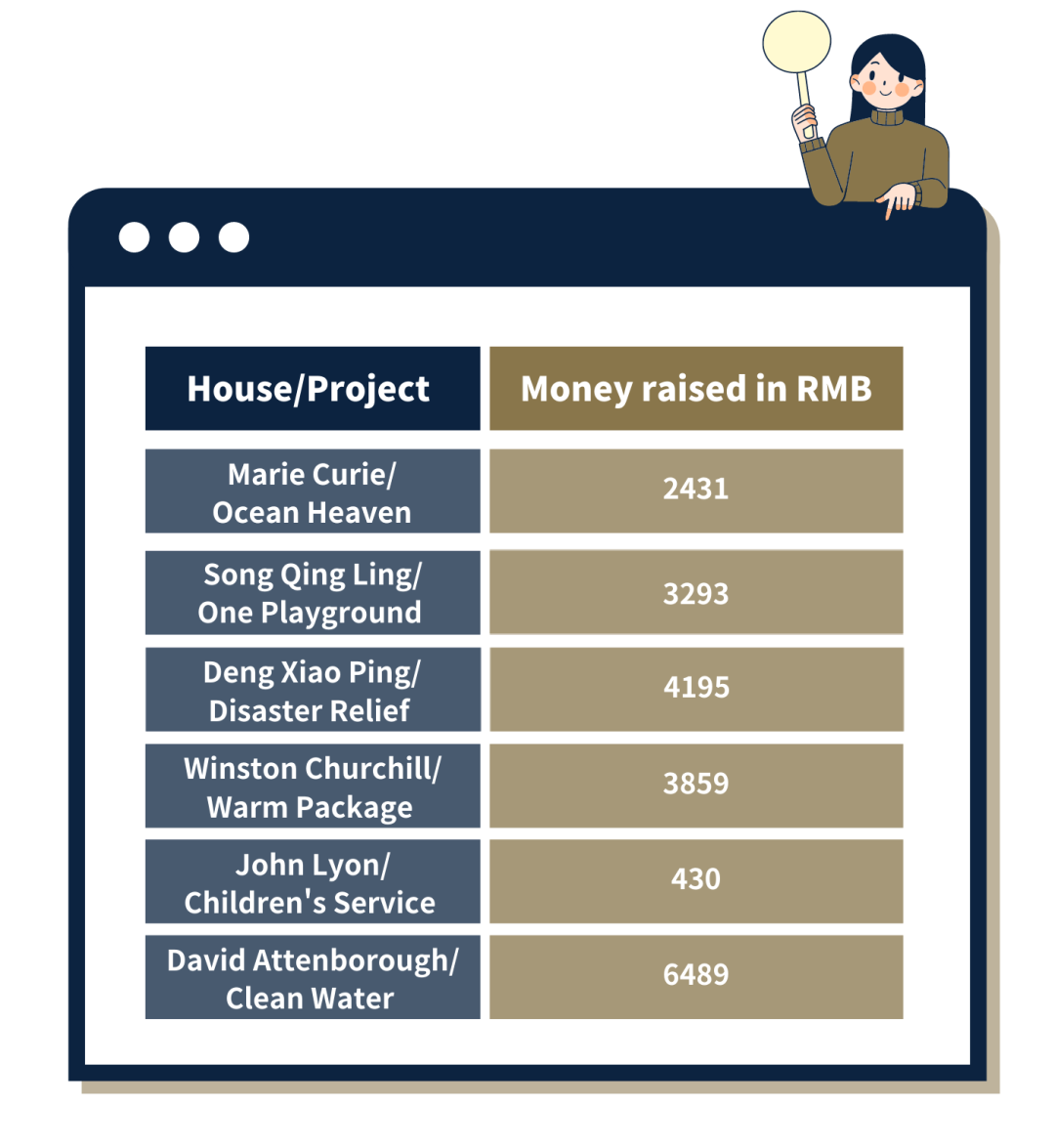 To Change the World from Every Little Thing
The cultivation of leadership runs through every stage of young Harrovians' growth. We encourage Early Years Little Lions' participation in Leadership and Service according to the 6 Leadership Attributes (iRules). They can make a change from every little thing.
I RULES
I CARE
I CARE GLOBAL
I TEAM UP
I CREATE
I RESPECT
I GO FOR IT
Look how our little lions
achieve their tasks!