There are so many options available for the education of a child. As the world moves closer to being a global community more and more parents consider an international education. Here are 5 reasons why international education may benefit your children. We've invited one of our current parents Ms Xu, mum of Archi (Pre-Nursery), Cathy (Y7), and Jenny (Y9), to share with us the experience witnessing her children's changes and growth at Harrow Shenzhen during past three years from founding year to now.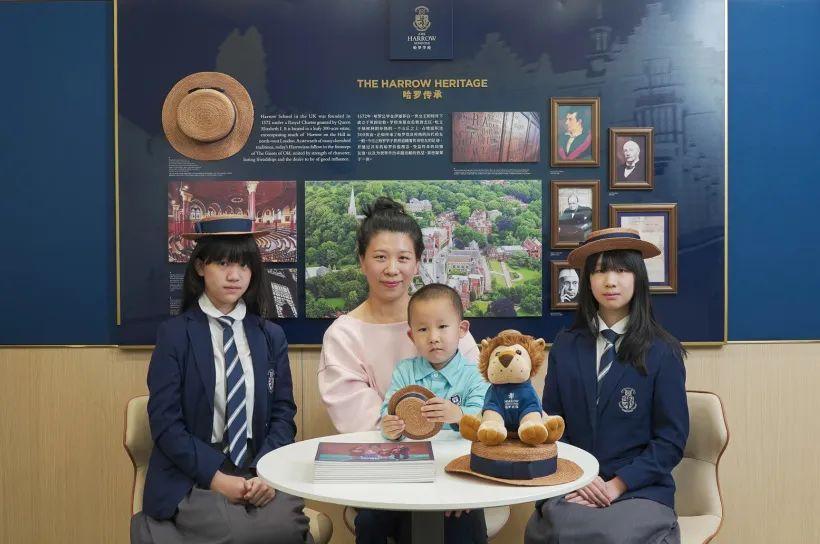 There are a couple of key messages mentioned during the interview – What made Ms Xu choose Harrow from so many international schools? And how Harrow has changed her children in the past 3 years?
In addition, shared by Cathy: "Since attending Harrow, my confidence has grown noticeably. The fact that I am presenting a speech to you today would not have been possible two years ago. From my own perspective, what makes Harrow special is the teachers. They make every student feel special and offer logical suggestions for every situation."
click to watch 
the full story shared by Ms Xu and Cathy
Children will often have schoolmates and teachers that come from diverse countries or regions. Students can experience and learn about these different cultures firsthand. Child will have the unique opportunity to discover the differences and similarities in other cultures compared to his or her own culture.
Children that attend international schools can gain insight and confidence now to deal with other cultures and people in the future. Many students in international schools shared that studying with peers from different cultures helped them better appreciate the world around them.
Harrow international school adopts the patterns of IGCSE & A Level Curriculum. This implies that students are better equipped to compete alongside other students around the world. This is ideal for parents who plan to send their kids to schools abroad once they've graduated from an international school.
When children excel in new activities, they gain confidence in newfound talents. Children who participate in extracurricular activities are also less likely to exhibit behavior problems. Extracurricular activities are a great way for children to learn how to focus and cooperate with other children. Children can even develop leadership skills as they participate in new activities.
Harrow advocates pastoral care, respects the development of each individual child and aims to cultivate a developing child's physical, emotional, moral, psychological, and spiritual attributes.Harrow promotes an environment where individuality, inventiveness, and original thinking are valued.
At last, Ms Xu wants to share with all the parents that "when choosing the right school for your children, there is no settling for the second best. Be sure to give your child the best future by providing them the right education today."
Congratulations
Friends of Harrow (FoH)
New Chairperson