You are cordially invited to join our Pre-Prep to Upper School Open Day on Wednesday, 18th May starting at 9am. Join us by scanning the QR code.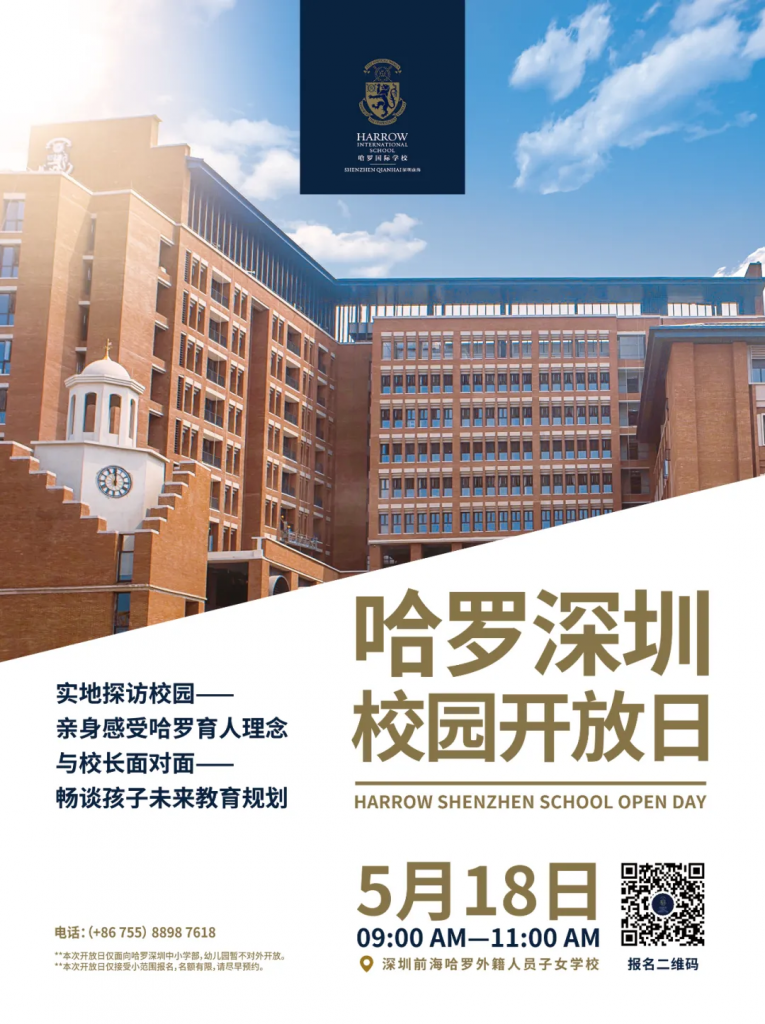 Date & time: Wednesday morning, 18th May
Venue: Harrow Shenzhen campus
How to apply: Scan the QR code below to enter "Open Apply" and register for "School Open Day".
** This open day will be for Years 1-9 only.
** Due to the COVID situation, the seats at the event are limited and will be allocated on a first-come, first-served basis. 

Scan the QR code to register for open day.
We look forward to meeting
you soon!
Contact our Admissions Team for more information
Scan the QR code and follow Harrow Shenzhen Wechat account